The Omaha Philatelic Society enthusiastically promotes the fascinating hobby of stamp collecting to young hobbyists through our youth programs. We collaborate with school teachers to promote the educational topics depicted on stamps. We provide philatelic materials and give presentations to the Boy Scouts in support of earning the Stamp Collecting Merit Badge. All of our stamp shows include a youth table, where worldwide stamps are offered to young collectors for free.
Stamps are a fun way to learn about history, science, geography, culture, animals, or just about anything. Teachers can make these subjects interesting to their students by introducing the topics via stamps. The Omaha Philatelic Society and its members have visited many local area schools and have introduced the joy of collecting stamps to children and teens in the community. We have also, at the request of school teachers, given talks about special topics via stamps.
If you are a teacher, and would like to schedule a visit from one of our members, please download our Teacher Support Flyer, and email us at omahaphilatelicsociety@gmail.com.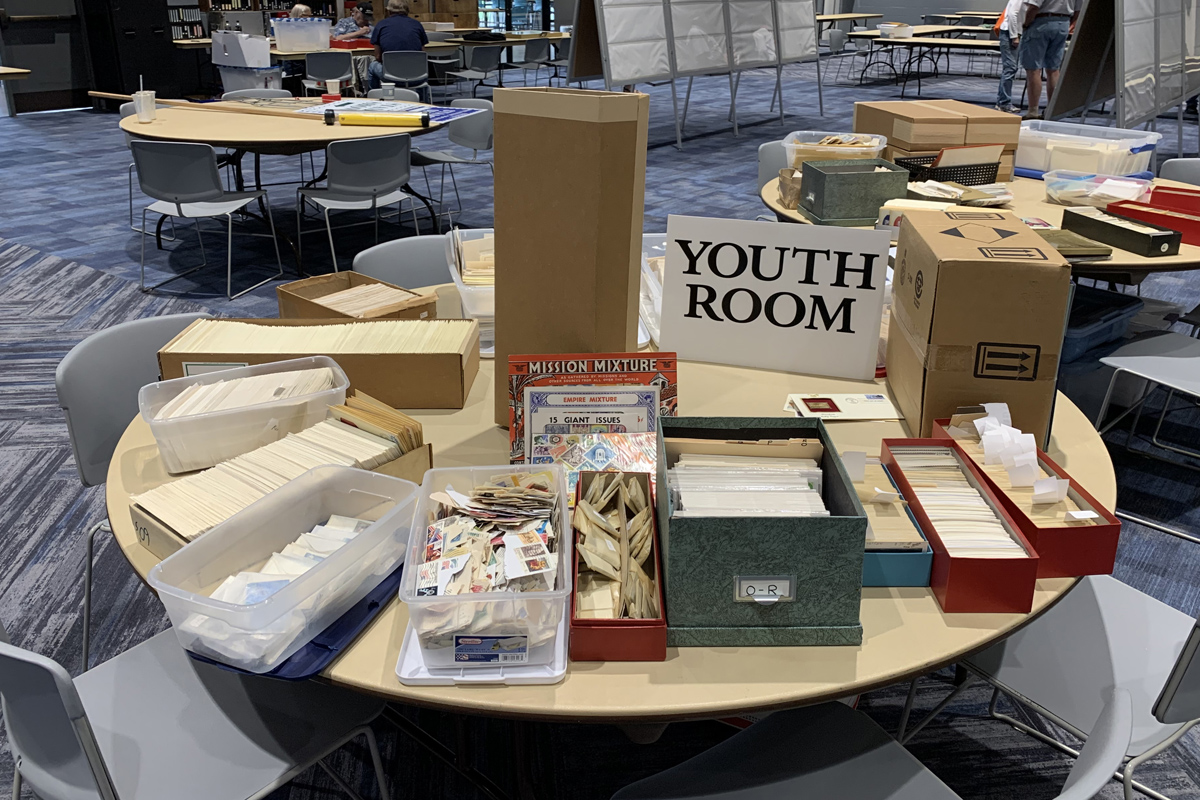 Stamp show youth table loaded with free stamps
Educational exhibit frame illustrating definitive and special-purpose stamps, envelopes with cachets, first-day covers, perforation gauges, special-issue, and se-tenant stamps
A second educational exhibit frame addressing the basics of philately and safe storage and mounting of stamps, as well as commemorative and memorial stamps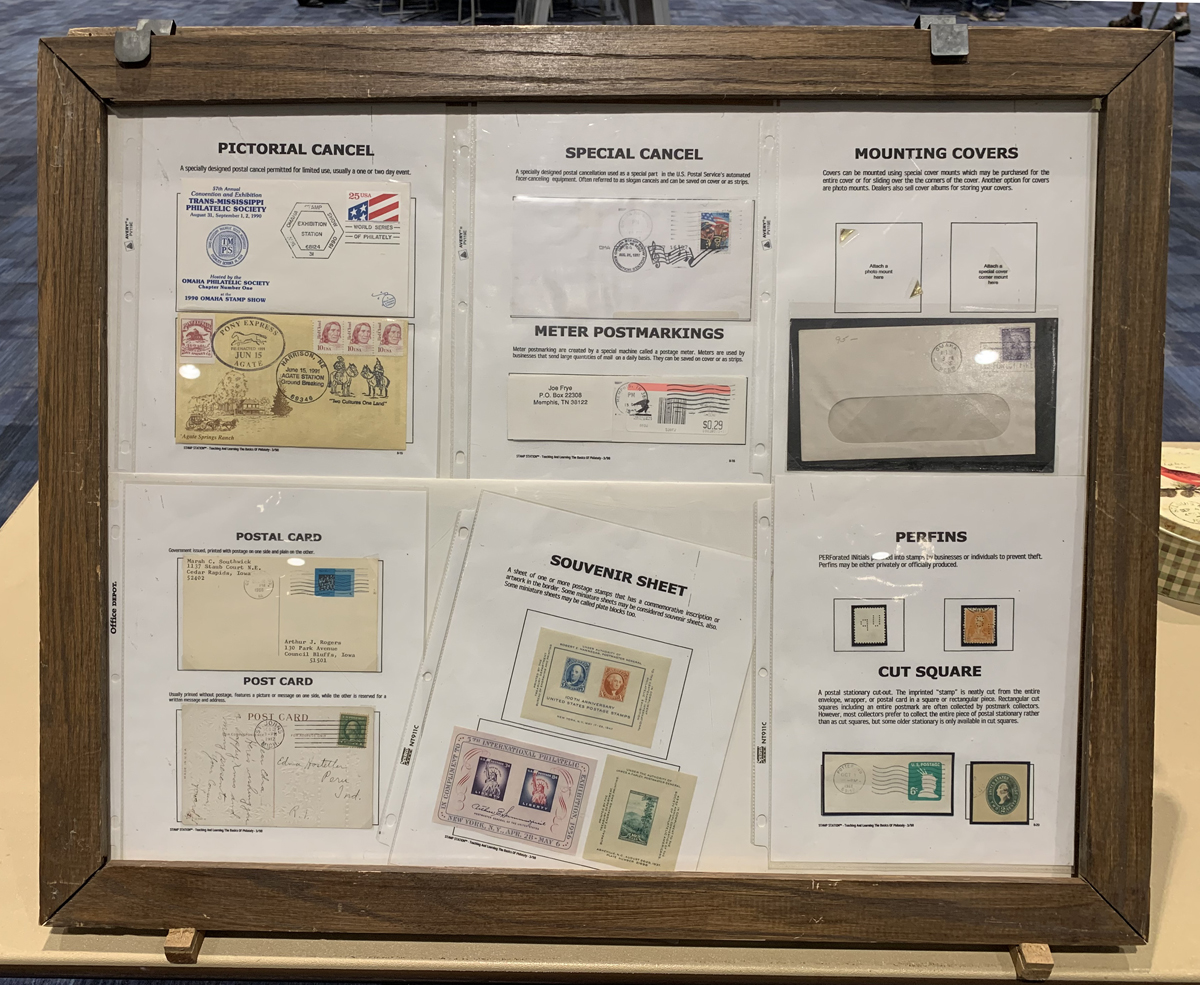 A third educational frame showing pictorial cancels, special cancels, how to mount covers, post cards, souvenir sheets, perfins, and cut squares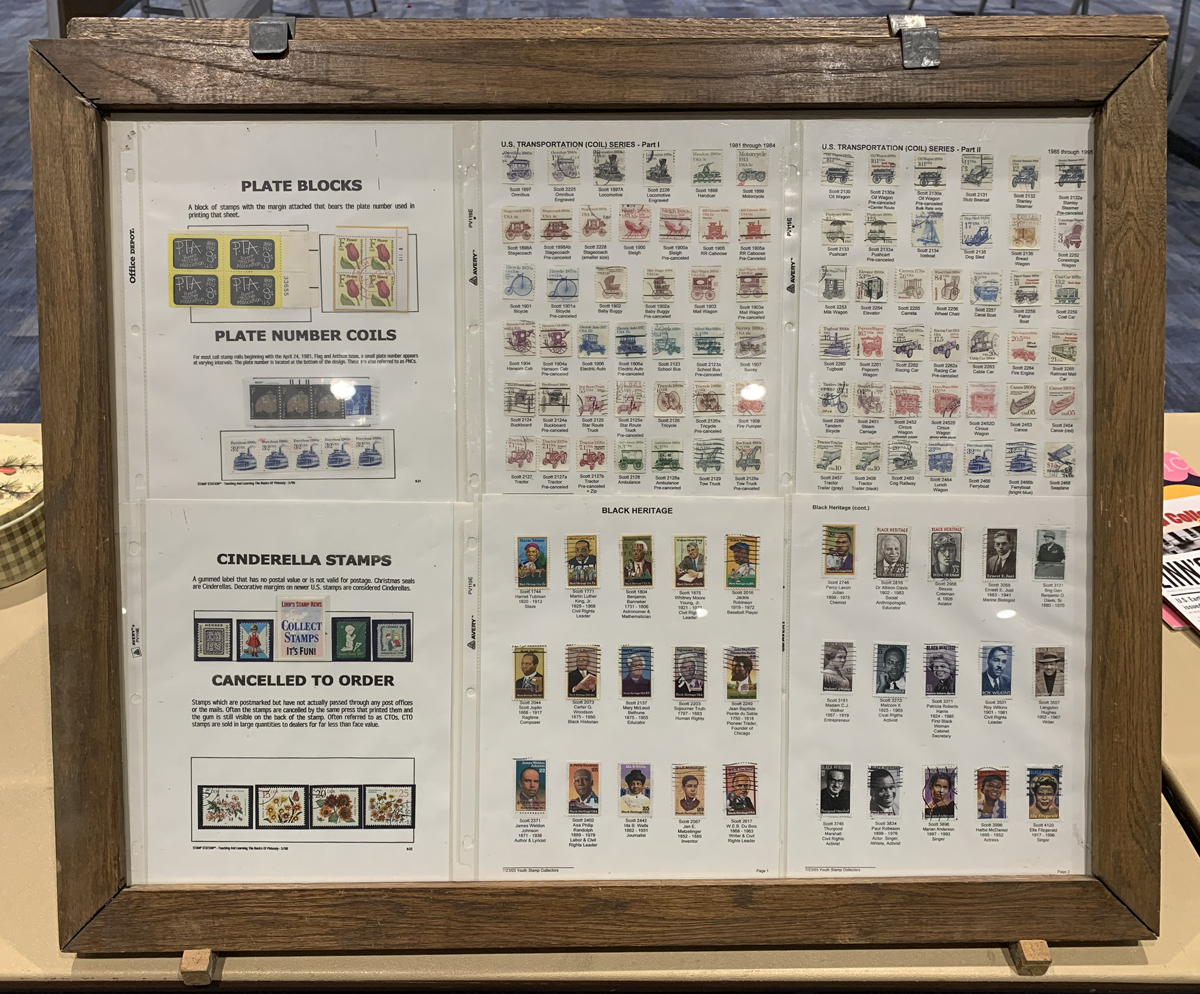 A fourth educational frame displaying plate blocks, plate number coils, Cinderella stamps, cancelled-to-order (CTO) stamps, the transportation coil series, and black heritage stamps